The untold story of Willie Nelson and his sister, Bobbie, who, over the course of their lives together, supported each other through personal tragedies and triumphs and forged an unbreakable bond through their shared love of music "Tender ...
A perfect Christmas gift for music lovers, Pretty Paper is Willie Nelson's inspiring Christmas fable, based on his holiday classic "Pretty Paper."   More than fifty years ago, Willie Nelson's beloved Christmas song &ldquo...
From Paul Shaffer, lifelong music junkie, hipster, and longtime leader of David Letterman's band, comes a candid, endearing, hilarious, and star-studded memoir of a life in-and love of-show business.How does a kid go from a remote Canadian town at th...
"Number One" was a phrase my father—and, for that matter, my mother—repeated time and time again. It was a phrase spoken by my parents' friends and by their friends' children. Whenever adults discussed the great Ch...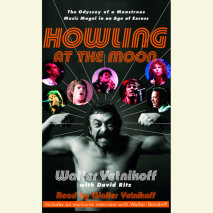 Show biz memoir at its name-dropping, bridge-burning, profane best: the music industry's most outspoken, outrageous, and phenomenally successful executive delivers a rollicking memoir of pop music's heyday. During the 1970s and '80s ...