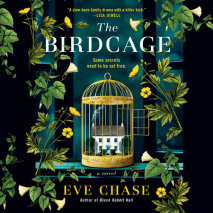 In the spirit of Lisa Jewell and Kate Morton, an emotional mystery set in the rugged remote landscape of north Cornwall full of dark secrets and twists, about three unusual sisters forced to confront the past. Some secrets need to be set free&he...
THE INTERNATIONAL BESTSELLER, "A captivating mystery: beautifully written, with a rich sense of place, a cast of memorable characters, and lots of deep, dark secrets."—Kate Morton, New York Times bestselling author of The Clockmaker...
"An enthralling story of secrets, sisters, and an unsolved mystery." —Kate MortonAn evocative novel in the vein of Kate Morton and Daphne Du Maurier, in which the thrill of first love clashes with the bonds of sisterhood, and all will be t...
"For fans of Kate Morton and Daphne du Maurier, Black Rabbit Hall is an obvious must-read."—Bookpage   A secret history. A long-ago summer. A house with an untold story.  Amber Alton knows that the hours pass differently a...