Don't miss the gripping conclusion to Salvatore's New York Times best-selling Transitions trilogy!When the Spellplague ravages Faerûn, Drizzt and his companions are caught in the chaos. Seeking out the help of the priest Cadderly–the hero...
Drizzt returns to Luskan, and the Realms will never be the same!The Arcane Brotherhood has long held the city of Luskan in their power, but when corruption eats away at their ranks, Captain Deudermont comes to the rescue of a city that has become a s...
Drizzt is back in this exciting new trilogy from R.A. Salvatore!An uneasy peace between the dwarves of Mithral Hall and the orcs of the newly established Kingdom of Many-Arrows can't last long. The orc tribes united under Obould begin to fight each o...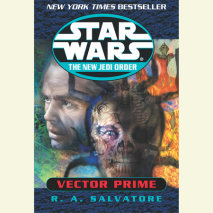 Twenty-one years after the Battle of Endor, the New Republic will face an even darker enemy. . . .More than two decades after the heroes of the Rebel Alliance destroyed the Death Star and broke the power of the Emperor, the New Republic has struggled...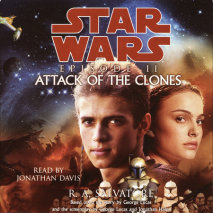 There is a great disturbance in the Force. . . . From the sleek ships of the glimmering Coruscant skyscape to the lush gardens of pastoral Naboo, dissent is roiling. The Republic is failing, even under the leadership of Supreme Chancellor Palpatine, ...