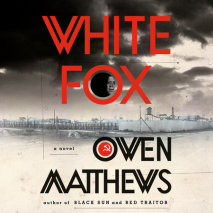 The gripping completion of the Alexander Vasin trilogy, a taut thriller about two competing KGB operatives on a race against time to uncover the devastating truth behind the assassination of JFK.1963. In a desolate Russian penal colony, the radio bla...
An electrifying new thriller set during the height of the Cuban Missile Crisis, seen from a bone-chilling vantage point: somewhere off the Florida coastline, trapped aboard the claustrophobic confines of an isolated Soviet submarine with open orders ...
"Black Sun is fascinating and has fearsome authenticity."--Frederick Forsyth, #1 New York Times bestselling author"Thrilling and suspenseful." --Simon Sebeag Montefiore, New York Times bestselling author of The Romanovs"To call the novel chilling is ...