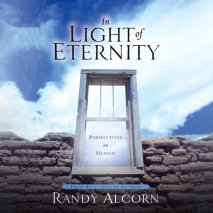 In bestseller after bestseller, Randy Alcorn has held readers spellbound with fast-paced, gripping fiction infused with eternal themes. Now, he responds to the widespread hunger for more insight on this subject with a straightforward, real-life l...
A Journey He Couldn't Miss… and a Step He Couldn't TakeHe found himself a traveler in the strangest of lands. Where invisible secrets come starkly into sight. Where the fairest of companions leads the way into unsuspected danger an...
Every one of us will experience suffering. Many of us are experiencing it now. As we have seen in recent years, evil is real in our world, present and close to each one of us.In such difficult times, suffering and evil beg questions about God--Why wo...