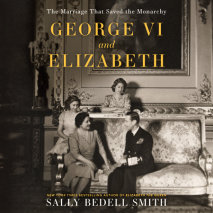 A revelatory account of how the loving marriage of King George VI and Queen Elizabeth saved the monarchy during World War II, and how they raised their daughter to become Queen Elizabeth II, based on exclusive access to the Royal Archives—from ...
From the New York Times bestselling author of Elizabeth the Queen comes the first major biography of Prince Charles in more than twenty years—perfect for fans of The Crown. Sally Bedell Smith returns once again to the British royal family to gi...
NEW YORK TIMES BESTSELLER • This "excellent, all-embracing" (The New York Times) biography of Queen Elizabeth II is a magisterial study of the woman known only from a distance—and a captivating win...
During their eight years in the White House, Bill and Hillary Clinton worked together more closely than the public ever knew. Their intertwined personal and professional lives had far-reaching consequences–for politics, domestic policy, and int...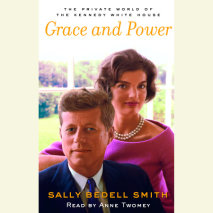 In GRACE & POWER: THE PRIVATE WORLD OF THE KENNEDY WHITE HOUSE, New York Times bestselling author Sally Bedell Smith takes us inside the Kennedy White House with unparalleled access and insight. Having interviewed scores of Kennedy intimates, inc...