"Smith does more than illuminate what we're going through right now. She offers a model of how to think ourselves through a fraught historical moment without getting hysterical or sanctimonious, without losing our compassion or our appreciation...
Longlisted for the Carnegie Medal! A dazzling collection of short fictionZadie Smith has established herself as one of the most iconic, critically respected, and popular writers of her generation. In her first short story collection, she combine...
Zadie Smith's dazzling debut caught critics grasping for comparisons and deciding on everyone from Charles Dickens to Salman Rushdie to John Irving and Martin Amis. But the truth is that Zadie Smith's voice is remarkably, fluently, and ...
We live in a world of signs. But not everybody has to trade in them.... Alex-Li Tandem sells autographs. A small blip in a huge worldwide network of desire, his business is to hunt for names on paper, collect them, sell them, and occasionally fak...
From Zadie Smith, one of the most beloved authors of her generation, a new collection of essays Since she burst spectacularly into view with her debut novel almost two decades ago, Zadie Smith has established herself not just as one of the world's pr...
A New York Times bestseller * Finalist for the National Book Critics Circle Award for Fiction * Longlisted for the Man Booker PrizeAn ambitious, exuberant new novel moving from North West London to West Africa, from the multi-award-winning author of ...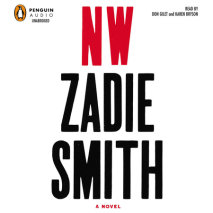 A new novel from Zadie Smith, set in Northwest London Somewhere in Northwest London stands Caldwell housing estate, relic of 70s urban planning. Five identical blocks, deliberately named: Hobbes, Smith, Bentham, Locke, and Russell. If you grew u...
"[These essays] reflect a lively, unselfconscious, rigorous, erudite, and earnestly open mind that's busy refining its view of life, literature, and a great deal in between." —Los Angeles Times Split into five sections--Reading, Being, Seeing...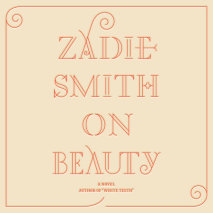 Winner of the 2006 Orange Prize for fiction, another bestselling masterwork from the celebrated author of Swing Time and White TeethHaving hit bestseller lists from the New York Times to the San Francisco Chron...