Can playing dead bring you back to life? Maybe on Dead Wednesday… On this day the worlds of a shy boy and a gone girl collide, and the connection they make will change them both forever. A brilliant new novel from the Newbery Medal winner and ...
Take a look behind the bully in this modern classic from Newbery medalist Jerry Spinelli that packs a punch. And don't miss the highly anticipated new novel, Dead Wednesday. Cocky seventh-grade super-jock Crash Coogan got his nickname the day he use...
From Newbery Medalist Jerry Spinelli comes the story of a girl searching for happiness inside the walls of a prison. And don't miss the author's highly anticipated new novel, Dead Wednesday! Cammie O'Reilly lives at the Hancock County Prison--not as ...
Welcome to Hokey Pokey. A place and a time, when childhood is at its best: games to play, bikes to ride, experiences to be had. There are no adults in Hokey Pokey, just kids, and the laws governing Hokey Pokey are simple and finite. But when one of t...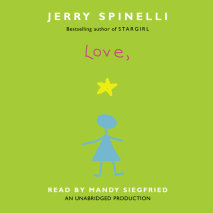 Stargirl has moved and left everything behind: Arizona, Mica High, enchanted desert places–and Leo. He's all she can think about, and her life begins to feel like a parade of unhappy anniversaries. Then Stargirl meets her wonderfully biza...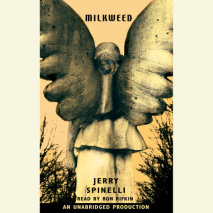 A stunning novel of the Holocaust from Newbery Medalist, Jerry Spinelli. And don't miss the author's highly anticipated new novel, Dead Wednesday!He's a boy called Jew. Gypsy. Stopthief. Filthy son of Abraham.He's a boy who lives in the streets...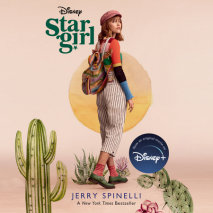 ONE OF TIME MAGAZINE'S 100 BEST YA BOOKS OF ALL TIME  •  NEW YORK TIMES BESTSELLERA modern-day classic from Newbery Medalist Jerry Spinelli, this beloved celebration of individuality  is now an original movie on Disney+!And ...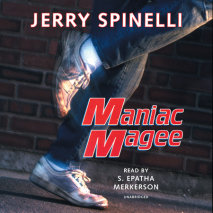 He wasn't born with the name Maniac Magee. He came into this world named Jeffrey Lionel Magee, but when his parents died and his life changed, so did his name. And Maniac Magee became a legend. Even today kids talk about how fast he could run; ...