Fans of Stargirl and Maniac Magee rejoice! Newbery Medalist Jerry Spinelli delivers a brilliant new novel about being bold, and taking charge of your life.Worm Tarnauer has spent most of eighth grade living down to his nickname. He prefers to be out ...
A modern classic from Newbery medalist Jerry Spinelli. "Readers will devour this humorous glimpse of what jocks are made of." --School Library Journal, starred reviewCocky seventh-grade super-jock Crash Coogan got his nickname the day he used his f...
From Newbery Medalist Jerry Spinelli (Maniac Magee, Stargirl) comes the "moving and memorable" (Kirkus Reviews, starred) story of a girl searching for happiness inside the walls of a prison.   Cammie O'Reilly lives at the Hancock County Prison--...
Welcome to Hokey Pokey. A place and a time, when childhood is at its best: games to play, bikes to ride, experiences to be had. There are no adults in Hokey Pokey, just kids, and the laws governing Hokey Pokey are simple and finite. But when one of t...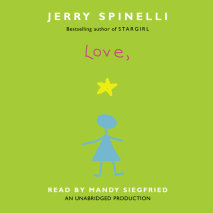 Stargirl has moved and left everything behind: Arizona, Mica High, enchanted desert places–and Leo. He's all she can think about, and her life begins to feel like a parade of unhappy anniversaries. Then Stargirl meets her wonderfully biza...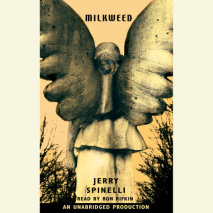 A stunning novel of the Holocaust from Newbery Medalist, Jerry SpinelliHe's a boy called Jew. Gypsy. Stopthief. Filthy son of Abraham.He's a boy who lives in the streets of Warsaw. He's a boy who steals food for himself, and the other orphans. He's...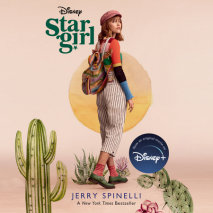 This beloved celebration of individuality is now an original movie on Disney+!A modern-day classic and New York Times bestseller from Newbery Medalist Jerry Spinelli.Stargirl. From the day she arrives at quiet Mica High in a burst of color and sound,...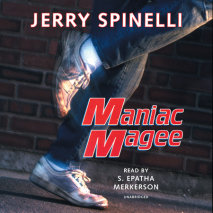 He wasn't born with the name Maniac Magee. He came into this world named Jeffrey Lionel Magee, but when his parents died and his life changed, so did his name. And Maniac Magee became a legend. Even today kids talk about how fast he could run; ...