In this essential Star Wars Legends novel, discover the legacy of Rogue Squadron and its fabled pilots, who became a symbol of hope throughout the galaxy.They are sleek, swift, and deadly. They are the X-wing fighters. And as the struggle rages acros...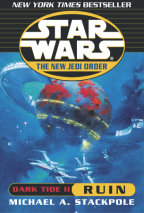 New York Times bestselling author Michael A. Stackpole continues The New Jedi Order epic with Dark Tide II: Ruin, a thrilling Star Wars adventure in which the Jedi Knights must fight their most treacherous battle—against an unrel...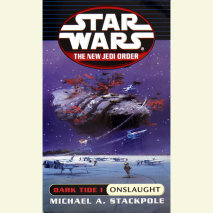 In this epic of unsurpassed action and imagination, Michael Stackpole helps to launch an exciting new era in Star Wars history. Onslaught pits the battle-tested heroes of the past—Luke Skywalker, Han Solo, and Leia Organa Solo—along with ...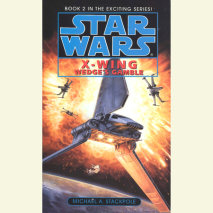 Sleek, swift, and deadly, they are the X-wing fighters. And as the battle against the Empire rages across the vastness of space, the pilots risk both their lives and their machines for the cause of the Rebel Alliance. Now they must embark on a danger...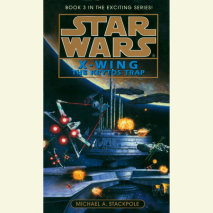 The Rebels have taken the Imperial headquarters world of Coruscant, but their problems are far from over. A killer virus called Krytos is spreading among the population, and fomenting a counter-revolution, at the same time as the treason trial of Reb...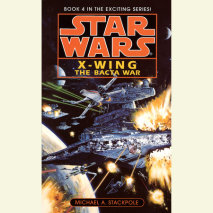 When the Alliance Fleet mounts a major campaign against a deadly warlord, tyrant Ysanne Isard has taken control of Thyferra, intending to use its supply of medicinal bacta to destabilize and destroy the New Republic. Undermanned, deprived of Alliance...
Sleek, swift and deadly, the famed X-Wing fighters have earned their reputation as the Rebel Alliance's ultimate strike force the hard way--first in battle, the last line of defense.  Now they must make a deal with the devil herself--an ene...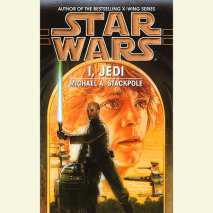 From New York Times bestselling author Michael A. Stackpole, one of the acclaimed masters of imaginative fiction, comes a stirring new tale set in the Star Wars universe, the story of Corran Horn, a heroic X-wing pilot who faces the greatest challeng...