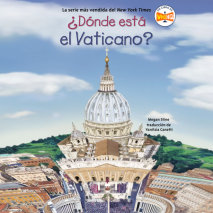 Did you know that the Vatican is a country--the smallest in the world? Find out the amazing history of the headquarters of the Catholic Church in this Spanish entry in the WHO HQ series. ¿Sabías que el Vaticano es un país, e...
Spanish speakers can now learn the truly inspiring story of the first Latin Supreme Court Justice. Los hispanohablantes pueden ahora conocer la historia verdaderamente inspiradora de la primera jueza latina del Tribunal Supremo.Outspoken, energe...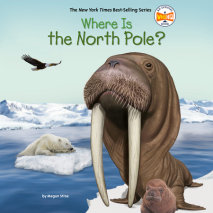 Young armchair adventurers can travel to the topmost point on the globe and learn all about the vast region surrounding the North Pole.From the #1 New York Times Best-Selling Who Was? series comes Where Is?, a series that tells the stories of world-f...
How did a little girl who loved horses become the longest reigning monarch in England? Find out in this addition to the #1 New York Times best-selling Who Was? series! In 1936, the life of ten-year-old Princess Elizabeth of York changed forever....
Learn more about Richard Nixon--one of America's most unpopular presidents and the only one to resign from the position.On August 8, 1974, millions sat stunned as they watched Richard Nixon on TV when he announced he was stepping down as the Presiden...
Who doesn't love a great mystery? This book presents the eerie accidents and unexplained disappearances that have occurred in the region known as the Bermuda Triangle.Even before it was named, the Bermuda Triangle--roughly bounded by Miami, Bermuda, ...
Born in Warsaw, Poland, on November 7, 1867, Marie Curie was forbidden to attend the male-only University of Warsaw, so she enrolled at the Sorbonne in Paris to study physics and mathematics. There she met a professor named Pierre Curie, and the two ...