Peter Straub has spent forty years at the forefront of modern literary horror. This pair of stories represent his astonishing range and his ability to terrify, transport, and hold a reader hostage. Both stories crack the foundation of our realit...
One summer night, a boy and his beautiful cousin plunge naked into the moonlit waters of a rural quarry. Twenty years later, the boy, now grown, flees the wreckage of his life and returns to Arden, Wisconsin, in search of everything he has lost. But ...
In a house in London a woman starts a new life, trying to put tragedy behind her. Then a pretty blonde child runs into view, bringing with her an inexplicable suggestion of evil.Once Julia Lofting had a husband and a daughter. But everything has chan...
Peter Straub masterfully weaves  horror and suspense into a love story unlike any other: the ballad of Ballard and Sandrine. Ballard and his considerably younger lover Sandrine have been brought together by a shared erotic obsession of the ...
The incomparable master of horror and suspense returns with a powerful, brilliantly terrifying novel that redefines the genre in original and unexpected ways.The charismatic and cunning Spenser Mallon is a campus guru in the 1960s, attracting the dev...
From the incomparable master of horror and suspense comes an electrifying collection of contemporary literary horror, with stories from twenty-five writers representing today's most talented voices in the genre.Horror writing is usually associa...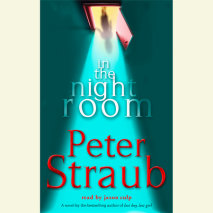 In his latest soul-chilling novel, bestselling author Peter Straub tells of a famous children's book author who, in the wake of a grotesque accident, realizes that the most basic facts of her existence, including her existence itself, have come...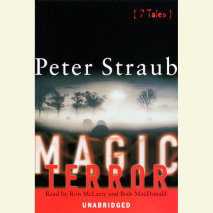 Welcome to another kind of terror as Peter Straub leads us into the outer reaches of the psyche. Here the master of the macabre is at his absolute best in seven exquisite tales of living, dying, and the terror that lies in between. . . .AshputtleIsn&...