A work of great personal courage and a literary tour de force, this bestseller is Styron's true account of his descent into a crippling and almost suicidal depression. Styron is perhaps the first writer to convey the full terror of depression's psych...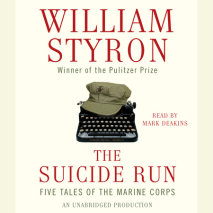 Before writing his memoir of madness, Darkness Visible, William Styron was best known for his ambitious works of fiction–including The Confessions of Nat Turner and Sophie's Choice. Styron also created personal but no less powerful tales ...
Selected by the Modern Library as one of the 100 best novels of all time"[One morning] in the early spring, I woke up with the remembrance of a girl I'd once known, Sophie. It was a very vivid half-dream, half-revelation, and all of a sudden I realiz...