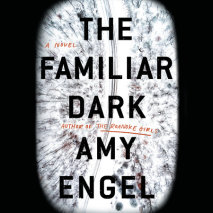 A spellbinding story of a mother with nothing left to lose who sets out on an all-consuming quest for justice after her daughter is murdered on the town playground. Sometimes the answers are worse than the questions. Sometimes it's better not to know...
NATIONAL BESTSELLER • "With more twists than a bag of pretzels, this compelling family saga may make you question what you think you know about your own relatives."—Cosmopolitan "Roanoke girls never last long around ...
Ivy Westfall is beyond the fence and she is alone. Abandoned by her family and separated from Bishop Lattimer, Ivy must find a way to survive on her own in a land filled with countless dangers, both human and natural. She has traded a more civilized ...
What would you kill for? After a brutal nuclear war, the United States was left decimated. A small group of survivors eventually banded together, but only after more conflict over which family would govern the new nation. The Westfalls lost. Fifty ye...