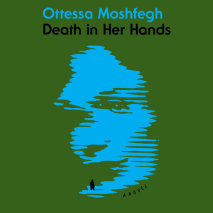 Named a Most Anticipated Book of 2020 by: The Washington Post, Vogue, Marie Claire, Entertainment Weekly, The Millions, New York Magazine, Paste Magazine, LitHub, E! News Online, and many moreFrom one of our most ceaselessly provocative literary tale...
The debut novella from one of contemporary fiction's most exciting young voices, now in a new edition.Salem, Massachusetts, 1851: McGlue is in the hold, still too drunk to be sure of name or situation or orientation--he may have killed a man. That ma...
Entertainment Weekly's #1 Book of 2018"One of the most compelling protagonists modern fiction has offered in years: a loopy, quietly furious pillhead whose Ambien ramblings and Xanaxed b*tcheries somehow wend their way through sad and fun...