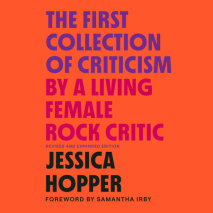 The title description for this item is not yet available.
A new rip-roaring essay collection from the smart, edgy, hilarious, unabashedly raunchy, and bestselling Samantha Irby.Irby is forty, and increasingly uncomfortable in her own skin despite what Inspirational Instagram Infographics have promised her. ...
Smart, edgy, hilarious, and unabashedly raunchy New York Times bestselling author Samantha Irby explodes off the printed page in her uproarious first collection of essays. Irby laughs her way through tragicomic mishaps, neuroses, and t...
A New York Times Bestseller   This essay collection from the "bitches gotta eat" blogger, writer on Hulu's Shrill, and "one of our country's most fierce and foulmouthed authors" (Amber Tamblyn, Vultu...