Named one of 2021's Best Beach Reads by Bustle ∙ Country Living ∙ Cosmopolitan ∙ Augusta Chronicle ∙ E! Online ∙ PureWow ∙ SheReads ∙ and more!Breakups, like book clubs, come in many...
A wedding dress passed down through generations unravels the tangled threads of three women's lives in a novel of friendship, family, and forgiveness from the USA Today bestselling author of Ten Beach Road.   Prized and stored awa...
Despite their hopes for smooth sailing, the ladies of Ten Beach Road confront choppy seas in this novel in the bestselling series.Forced to rent out or lose their beloved Bella Flora after the loss of their renovation-turned-reality-TV show Do Over, ...
A TEN BEACH ROAD NOVELLA   The ladies of Ten Beach Road are home for the holidays in this brand-new novella.Although their lives have changed since their first desperate renovation of Bella Flora, friends Madeline, Avery, and Nicole have always ...
From the USA Today bestselling author of Sunshine Beach, a story of four women trying to rebuild more than their lives...   Before you can fix it up, you might have to tear it down...   Embroiled in a battle to regain control of their renov...
In this brand-new summer read by the USA Today bestselling author of The House on Mermaid Point, three women join forces to bring a historic seaside hotel back to life…   There's nothing that a fresh coat of paint and a few glasses ...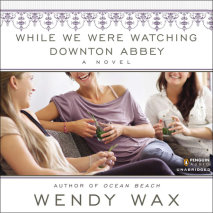 FROM THE AUTHOR OF TEN BEACH ROAD AND OCEAN BEACH, A NEW NOVEL OF FOUR FRIENDS—AND A SHARED PASSION THAT COULD CHANGE THEIR LIVES. When the concierge of The Alexander, a historic Atlanta apartment building, invites his fellow residents to join ...