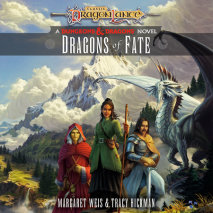 A courageous heroine trapped in the distant past is determined to return to her own time—without changing the shape of the world forever—as the New York Times bestselling Dragonlance series continues in the thrilling sequel to Dragon...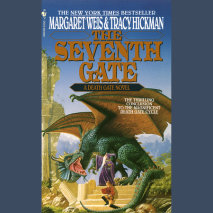 The Seventh Gate is the thrilling conclusion to the New York Times bestselling Death Gate Cycle by Margaret Weis and Tracy Hickman. In this tale of treachery, power, and heroism, Alfred, Haplo, and Marit embark on a journey of death and discovery as ...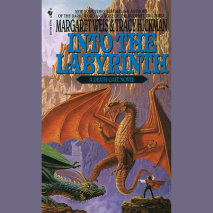 From his army of the undead, Xar, Lord of the Nexus, learns of the existence of the mysterious Seventh Gate. It is said that this gate grants whoever enters it the power to create worlds—or destroy them. Only Haplo knows its location—but ...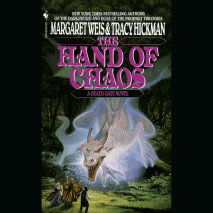 Chaos is everywhere as the Lord of the Nexus orders his servant Haplo and the human child known as Bane to further their master's work on Arianus, the realm of air. But their one time companion Alfred has been cast into the deadly Labyrinth. And some...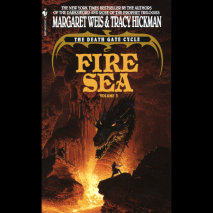 Abarrach, the Realm of stone. Here, on a barren  world of underground caverns built around a core of  molten lava, the lesser races -- humans, elves,  and dwarves -- seem to have all died off. Here, too,  what ...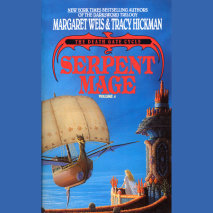 After the four worlds Alfred has at last found  his people on Chelstra, the realm of sea. But his  travels have taught him to be cautious... and  Alfred soon realizes his caution is justified, even  among his o...
Ages ago, sorcerers of unmatched power sundered a world into four realms—sky, stone, fire, and water—then vanished. Over time, magicians learned to work spells only in their own realms and forgot the others. Now only the few who have surv...
On steamy Pryan, never-ending sunlight and plentiful rain have created a jungle so vast that humans and elves dwell high in the trees and only dwarves live anywhere near the ground. From the treetops the aristocratic elves sell weapons to the other r...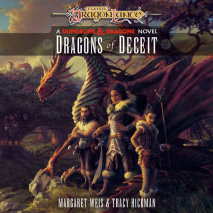 Margaret Weis and Tracy Hickman return to the unforgettable world of the New York Times bestselling Dragonlance series as a new heroine—desperate to restore her beloved father to life—sets off on a quest to change time."I love Drago...