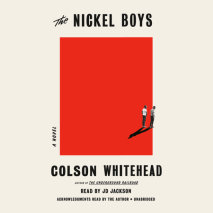 In this bravura follow-up to the Pulitzer Prize, and National Book Award-winning #1 New York Times bestseller The Underground Railroad, Colson Whitehead brilliantly dramatizes another strand of American history through the story of two boys sentenced to a hellish reform school in Jim Crow-era Florida.
Winner of the Pulitzer Prize and the National Book Award, the #1 New York Times bestseller from Colson Whitehead, a magnificent tour de force chronicling a young slave's adventures as she makes a desperate bid for freedom in the antebellum South

Cora is a slave on a cotton plantation in Georgia.
The Noble Hustle is Pulitzer finalist Colson Whitehead's hilarious memoir of his search for meaning at high stakes poker tables, which the author describes as "Eat, Pray, Love for depressed shut-ins."


On one level, The Noble Hustle is a familiar species of participatory journalism--a longtime neighborhood poker player, Whitehead was given a $10,000 stake and an assignment from the online online magazine Grantland to see how far he could get in the World Series of Poker.
In this wry take on the post-apocalyptic horror novel, a pandemic has devastated the planet. The plague has sorted humanity into two types. the uninfected and the infected, the living and the living dead.

Now the plague is receding, and Americans are busy rebuild­ing civilization under orders from the provisional govern­ment based in Buffalo.
The warm, funny, and supremely original new novel from one of the most acclaimed writers in America

The year is 1985. Benji Cooper is one of the only black students at an elite prep school in Manhattan. He spends his falls and winters going to roller-disco bar mitzvahs, playing too much Dungeons and Dragons, and trying to catch glimpses of nudity on late-night cable TV.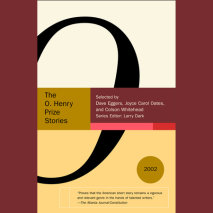 The title description for this item is not yet available.