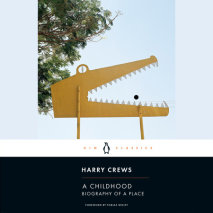 The highly acclaimed memoir of one of the most original American storytellers of the rural SouthA Penguin Classic Harry Crews grew up as the son of a sharecropper in Georgia at a time when "the rest of the country was just beginning to fee...
Whether he is evoking the blind carnage of the Tet offensive, the theatrics of his fellow Americans, or the unraveling of his own illusions, Wolff brings to this work the same uncanny eye for detail, pitiless candor and mordant wit that made This Boy...
The author of the genre-defining memoir This Boy's Life, the PEN/Faulkner Award–winning novella The Barracks Thief, and short stories acclaimed as modern classics, Tobias Wolff now gives us his first novel.Determined to fit in at his New ...