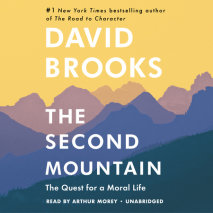 Everybody tells you to live for a cause larger than yourself, but how exactly do you do it. The bestselling author of The Road to Character explores what it takes to lead a meaningful life in a self-centered world.

Every so often, you meet people who radiate joy—who seem to know exactly why they were put on this earth, who glow with a kind of inner light.
#1 NEW YORK TIMES BESTSELLER • David Brooks challenges us to rebalance the scales between the focus on external success—"résumé virtues"—and our core principles.

NAMED ONE OF THE BEST BOOKS OF THE YEAR BY THE ECONOMIST

With the wisdom, humor, curiosity, and sharp insights that have brought millions of readers to his New York Times column and his previous bestsellers, David Brooks has consistently illuminated our daily lives in surprising and original ways.
With unequaled insight and brio, David Brooks, the New York Times columnist and bestselling author of Bobos in Paradise, has long explored and explained the way we live. Now, with the intellectual curiosity and emotional wisdom that make his columns among the most read in the nation, Brooks turns to the building blocks of human flourishing in a multilayered, profoundly illuminating work grounded in everyday life.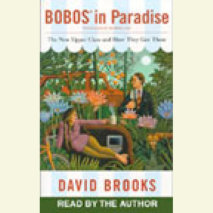 It used to be pretty easy to distinguish between the bourgeois world of capitalism and the bohemian counterculture. The bourgeois worked for corporations, wore gray, and went to church. The bohemians were artists and intellectuals. Bohemians championed the values of the liberated 1960s; the bourgeois were the enterprising yuppies of the 1980s.