"Brooks' chronological and cross-disciplinary leaps are thrilling." —The New York Times Book Review "Horse isn't just an animal story—it's a moving narrative about race and art." —TIMEA disc...
As a young girl in a working-class neighborhood of Sydney, Australia, Geraldine Brooks longed to discover the places where history happens and culture comes from, so she enlisted pen pals who offered her a window on adolescence in the Middle East...
"A page turner. . .Brooks is a master at bringing the past alive. . .in her skillful hands the issues of the past echo our own deepest concerns:  love and loss, drama and tragedy, chaos and brutality." – Alice Hoffman, The Wash...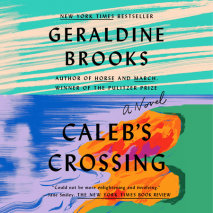 A bestselling tale of passion and belief, magic and adventure from the author of The Secret Chord and of March, winner of the Pulitzer Prize.Bethia Mayfield is a restless and curious young woman growing up in Martha's vineyard in the 1660s amid ...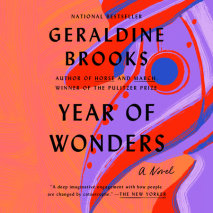 "Plague stories remind us that we cannot manage without community . . . Year of Wonders is a testament to that very notion." – The Washington PostAn unforgettable tale, set in 17th century England, of a vill...
View our feature on Geraldine Books's People of the Book.From the Pulitzer Prize–winning author of March, the journey of a rare illuminated manuscript through centuries of exile and war In 1996, Hanna Heath, an Australian rare-book exper...
Winner of the Pulitzer Prize--a powerful love story set against the backdrop of the Civil War, from the author of The Secret Chord.From Louisa May Alcott's beloved classic Little Women, Geraldine Brooks has animated the character of the absent father...