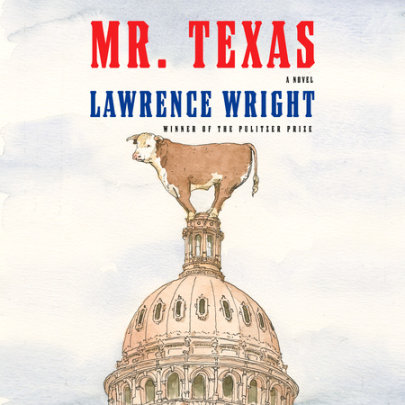 A sharply drawn send-up of Texas politics—from the Pulitzer Prize winner and best-selling author—about a dark-horse candidate who risks his personal happiness for a career in the Texas House of RepresentativesSonny Lamb is an affable, if ...
From the Pulitzer Prize–winning author of The Looming Tower, and the pandemic novel The End of October: an unprecedented, momentous account of Covid-19—its origins, its wide-ranging repercussions, and the ongoing global fight to contain i...
"An eerily prescient novel about a devastating virus that begins in Asia before going global . . . A page-turner that has the earmarks of an instant bestseller." —New York Post   "Featuring accounts of past plagues and pa...
NATIONAL BOOK CRITICS CIRCLE AWARD FINALIST • The Pulitzer Prize-winning author of The Looming Tower—and a Texas native—takes us on a journey through the most controversial state in America. • "Beautifully written…....
A sweeping narrative history of the events leading to 9/11, a groundbreaking look at the people and ideas, the terrorist plans and the Western intelligence failures that culminated in the assault on America. Lawrence Wright's remarkable book is...
With the Pulitzer Prize–winning The Looming Tower, Lawrence Wright became generally acknowledged as one of our major journalists writing on terrorism in the Middle East. Here, in ten powerful pieces first published in The New Yorker, he recalls...
ONE OF THE NEW YORK TIMES BOOK REVIEW' S 10 BEST BOOKS OF THE YEARA gripping day-by-day account of the 1978 Camp David conference, when President Jimmy Carter persuaded Israeli prime minister Menachem Begin and Egyptian president Anwar Sadat to...
National Book Award Finalist A clear-sighted revelation, a deep penetration into the world of Scientology by the Pulitzer Prize-winning author of The Looming Tower, the now-classic study of al-Qaeda's 9/11 attack. Based on more than two hu...