NEW YORK TIMES BESTSELLER • The riveting inside story of three heroic astronauts who took on the challenge of mankind's historic first mission to the Moon, from the bestselling author of Shadow Divers."Robert Kurson tells the ta...
NEW YORK TIMES BESTSELLER • NAMED ONE OF THE BEST BOOKS OF THE YEAR BY CHICAGO TRIBUNE • A thrilling adventure of danger and deep-sea diving, historic mystery and suspense, by the author of Shadow Divers Finding and iden...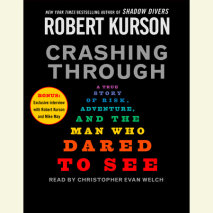 BONUS FEATURE: Exclusive interview with Robert Kurson and Michael MayIn his critically acclaimed bestseller Shadow Divers, Robert Kurson explored the depths of history, friendship, and compulsion. Now Kurson returns with another thrilling adventure...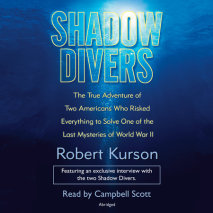 New York Times Bestseller In the tradition of Jon Krakauer's Into Thin Air and Sebastian Junger's The Perfect Storm comes a true tale of riveting adventure in which two weekend scuba divers risk everything to solve a great histor...