A hilariously self-deprecating, highly obsessive account of the author's adventures, in the world of French haute cuisine, for anyone whose ever found joy in cooking and eating food with their family--from the author of the best-selling, widely accla...
They have names like Barmy Bernie, Daft Donald, and Steamin' Sammy. They like lager (in huge quantities), the Queen, football clubs (especially Manchester United), and themselves. Their dislike encompasses the rest of the known universe, and England'...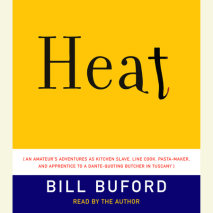 From one of our most interesting literary figures – former editor of Granta, former fiction editor at The New Yorker, acclaimed author of Among the Thugs – a sharp, funny, exuberant, close-up account of his headlong plunge into the life o...