From the critically acclaimed author of Jennifer Government and Lexicon comes mind-bending speculative psychological suspense about a serial killer pursuing his victim across time and space, and the woman who is determined to stop him, even if it upe...
From the ingenious author of Jennifer Government and Lexicon: a brilliant work of science fiction that tells the intimate tale of four people facing their most desperate hour--alone, together, at the edge of the universe.The video changed everything....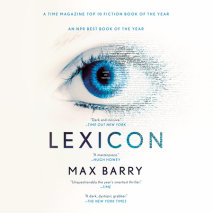 At an exclusive school somewhere outside of Arlington, Virginia, students aren't taught history, geography, or mathematics—at least not in the usual ways. Instead, they are taught to persuade. Here the art of coercion has been raised to a...
Scientist Charles Neumann loses a leg in an industrial accident. It's not a tragedy. It's an opportunity. Charlie always thought his body could be better. He begins to explore a few ideas. To build parts. Better parts.Prosthetist Lola Shanks loves a ...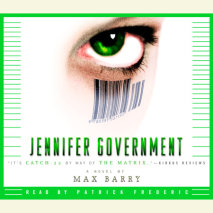 Jennifer Government is Here to Help!In Max Barry's twisted, hilarious vision of the near future, the world is run by giant American corporations (except for a few deluded holdouts like the French); taxes are illegal; employees take the last nam...