In this first book of her series, Julie Albright is dealing with big changes since her parents' divorce. When Julie finds out that her new school has a basketball team, life starts looking up—until the coach tells her girls aren't ...
Julie's story continues with the second book in her series. It's 1976 and the entire country is celebrating America's 200th birthday, including Julie! She can't wait to camp in a horse-drawn wagon for the Bicentennial, but pio...
When Stink learns that Pluto has flunked the Planet Test for being too shrimpy, he has no choice but to take a stand for the sake of little planets (and little people) everywhere. Will our humble hero, Stink Moody, be smart enough to defeat a panel o...
Follow your nose to a hilarious Stink-fest no kid will want to miss!Stink Moody's class is going on a field trip to the Gross-Me-Out exhibit at the science museum, and he can't wait to see the Vomit Machine, the Burp-O-Meter, and the Musi...
"Fans of Judy Moody and her brother, Stink, will find everything they love here — friendships, riddles, adventure, and animals." — Kirkus ReviewsWhen three guinea pigs from the local pet shop make a great escape, Stink Moody and his frien...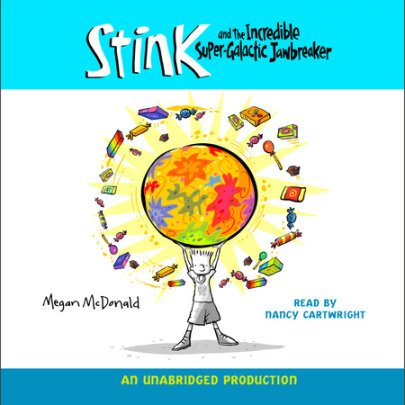 Spurred by a newfound awareness of false advertising, Stink Moody becomes the proverbial kid in a candy store as his letter-writing campaign yields him heaps of free rewards.When Stink buys a mammoth jawbreaker that doesn't break his jaw, he writes a...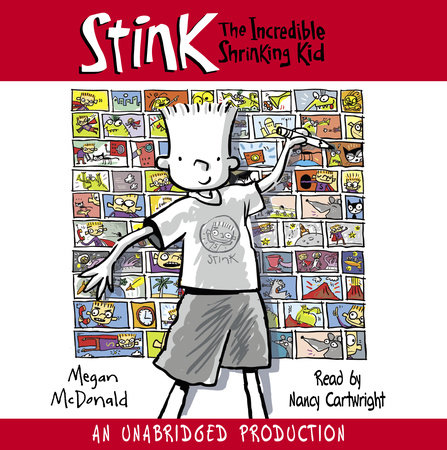 Every morning, Judy measures Stink, and it's always the same: 3 feet, 8 inches tall. Stink feels like even the class newt is growing faster than he is. Then one day, the ruler reads--3 feet, 7 and three-quarter inches! Can it be? Is Stink shrinki...