The early fiction of one of the nation's most celebrated writers, Truman Capote, as he takes his first bold steps into the canon of American literatureRecently rediscovered in the archives of the New York Public Library, these short stories pro...
The most famous true crime novel of all time, In Cold Blood is the bestseller that haunted its author long after he finished writing it."Chills the blood and exercises the intelligence ... harrowing." —The New York Review of Books On November ...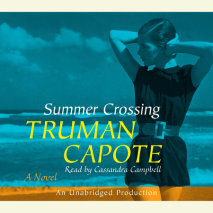 "Witness the coming together of Truman Capote's voice, the electric-into-neon blaze that is surely one of the premier styles of postwar American literature."—The Washington Post Book World "A great breezy read . . . with...