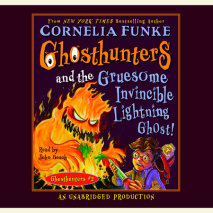 Can Tom and the team "dampen the spirit"–permanently!–of a fiery phantom, or are they about to get burned? Boy hero Tom, Hugo the Averagely Spooky Ghost, and famed ghoul hunter Hetty Hyssop have formed an agency dedicated to ...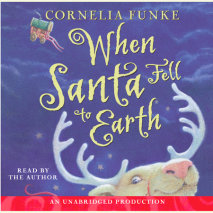 Santa has landed in a whole lot of trouble! Thanks to Twinklestar, that marzipan-loving but lightning-shy reindeer, Santa and his caravan have come crashing down in a storm just two weeks before Christmas. Luckily he's (literally!) dropped i...
It's an icky, sticky situation…Look out for ghost goo! Dripping sticky green slime wherever it goes, an "ASG" (that's Averagely Spooky Ghost) is hiding out in Tom's cellar. Why? Because it's being haunted, to...
Although a year has passed, not a day goes by without Meggie thinking of Inkheart, the book whose characters came to life–and changed her life forever.But for Dustfinger, the fire-eater brought into being from words, the need to return to the o...
Firedrake, a young dragon, receives a frightening warning one night: Humans are planning to destroy the valley in which he lives! All the dragons must flee. Their only refuge is a place above the clouds called the Rim of Heaven--which may not even ...
From the author of the sensational New York Times bestseller The Thief Lord comes a thrilling new adventure about magic and self-discovery.Meggie lives a quiet life alone with her father, a bookbinder. But her father has a deep secret--he possesses a...
Prosper and Bo are orphans on the run from their cruel aunt and uncle. The brothers decide to hide out in Venice, where they meet a mysterious thirteen-year-old boy who calls himself the "Thief Lord." Brilliant and charismatic, the Thief ...