"The most important book at the borderland of psychology and politics that I have ever read."—Martin E. P. Seligman, Zellerbach Family Professor of Psychology at that University of Pennsylvania and author of Learned Optimism   Why are...
One of the world's most esteemed and influential psychologists, Roy F. Baumeister, teams with New York Times science writer John Tierney to reveal the secrets of self-control and how to master it."Deep and provocative analysis of people's b...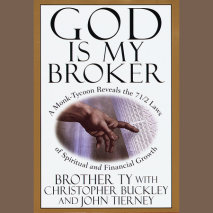 With this latest work of fiction, a collaboration with New York Times writer, John Tierney, Christopher Buckley promises to be every bit as hilarious and witty as in his previous audiobook, Thank You For Smoking. In God Is My Broker, Buckley aims his...