They were the most famous sisters in China. As the country battled through a hundred years of wars, revolutions and seismic transformations, the three Soong sisters from Shanghai were at the center of power, and each of them left an indelible mark on...
A New York Times Notable BookEmpress Dowager Cixi (1835–1908) is the most important woman in Chinese history. She ruled China for decades and brought a medieval empire into the modern age. At the age of sixteen, in a nationwide selection for ro...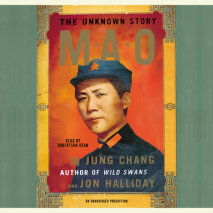 "Ever since the spectacular success of Chang's Wild Swans we have waited impatiently for her to complete with her husband this monumental study of China's most notorious modern leader. The expectation has been that she would rewrite...