Two sensational unsolved crimes—one in the past, another in the present—are linked by one man's memory and self-deception in this chilling novel of literary suspense from National Book Award finalist Dan Chaon.

"We are always telling a story to ourselves, about ourselves.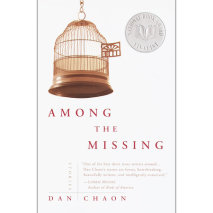 In this haunting, bracing new collection, Dan Chaon shares stories of men, women, and children who live far outside the American Dream, while wondering which decision, which path, or which accident brought them to this place. Chaon mines the psychological landscape of his characters to dazzling effect.