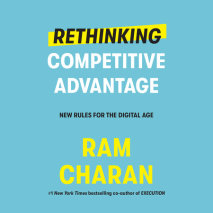 How do you gain an edge in the digital world order? "Another book for the ages from a master! . . . Particularly insightful is his emphasis on how the end-to-end individual consumer experience will separate winners from losers in our new d...
The classic on the universal laws of business success, completely revised and updated for today's leadersCompletely rewritten for today's business world, What the CEO Wants You to Know, expanded and updated, written by bestselling author Ram Ch...
New York Times bestselling author Ram Charan gives business leaders the guidance they need to succeed in a world in which economic power has shifted.  The global tilt is nothing less than an irreversible shift of economic power—jobs, weal...
If talent is the leading indicator of whether a business is up or down, a success or a failure (and it is) . . . do you know how to accurately judge raw human talent? Understand a person's unique combination of traits? Develop that talent? Convert wh...
How you can increase and sustain organic revenue and profit growth . . . whether you're running an entire company or in your first management job.Over the past seven years, Procter & Gamble has tripled profits; significantly improved organi...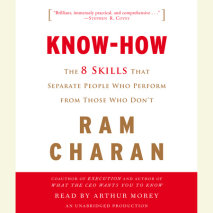 The new grand theory of leadership by Ram Charan . . . The breakthrough book that links know-how—the skills of people who know what they are doing— with the personal and psychological traits of the successful leader.How often have you hea...
Confronting Reality will change the way you think about and run your business. It is the first book that shows how to connect the big picture of the new era of business with the nitty-gritty of what to do about it. Through a completely new way to und...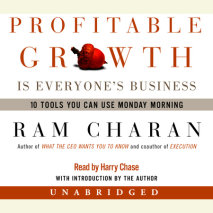 The coauthor of the international bestseller Execution has created the how-to guide for solving today's toughest business challenge: creating profitable growth that is organic, differentiated, and sustainable.For many, growth is about "ho...
The book that shows how to get the job done and deliver results . . . whether you're running an entire company or in your first management job Larry Bossidy is one of the world's most acclaimed CEOs, a man with few peers who has a tra...