Sonchai Jitpleecheep—the brash and beguiling Royal Thai Police Force detective who has been our guide through John Burdett's five previous acclaimed Bangkok novels—is back. The former monk and devout Buddhist, forever battling to pr...
Sonchai Jitpleecheep—John Burdett's inimitable Royal Thai Police detective with the hard-bitten demeanor and the Buddhist soul—is summoned to the most shocking and intriguing crime scene of his career. Solving the murder could mean ...
Nobody knows Bangkok like Royal Thai Police Detective Sonchai Jitpleecheep, and there is no one quite like Sonchai: a police officer who has kept his Buddhist soul intact—more or less—despite the fact that his job shoves him face-to-face ...
Sonchai Jitpleecheep, the devout Buddhist Royal Thai Police detective who led us through the best sellers Bangkok 8 and Bangkok Tattoo, returns in this blistering novel.Sonchai has seen virtually everything on his beat in Bangkok's District 8, but no...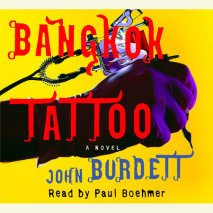 Detective Sonchai Jitpleecheep of the Royal Thai Police returns in his riveting and smokily atmospheric new thriller.A farang–a foreigner–has been murdered, his body horribly mutilated, at the Bangkok brothel co-owned by Sonchai's m...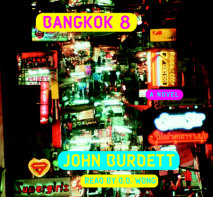 Electrifying, darkly comic, razor-edged—a thriller unlike any other.Under a Bangkok bridge, inside a bolted-shut Mercedes: a murder by snake—a charismatic African American Marine sergeant killed by a methamphetamine-stoked python and a sw...