The #1 New York Times bestseller and New York Times Book Review 10 Best Books of 2017"Eminently readable but thick with import . . . Grant hits like a Mack truck of knowledge." —Ta-Nehisi Coates, The At...
Bankers, philanthropists, scholars, socialites, artists, and politicians, the Warburgs stood at the pinnacle of German (and, later, of German-American) Jewry. They forged economic dynasties, built mansions and estates, assembled libraries, endowed ch...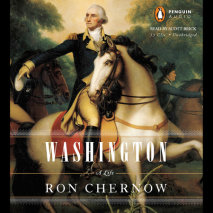 Winner of the Pulitzer Prize and a New York Times Bestseller, a landmark biography of George Washington. In Washington: A Life celebrated biographer Ron Chernow provides a richly nuanced portrait of the father of our nation. With a breadth and depth...
The #1 New York Times bestseller, and the inspiration for the hit Broadway musical Hamilton!Pulitzer Prize-winning author Ron Chernow presents a landmark biography of Alexander Hamilton, the Founding Father who galvanized, inspire...