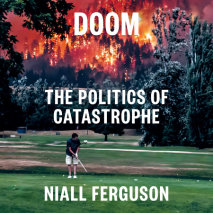 Setting the great crisis of 2020 in broad historical perspective, Niall Ferguson challenges the conventional wisdom that our failure to cope better with disaster was solely a crisis of political leadership, as opposed to a more profound systemic prob...
From the bestselling author of The Ascent of Money and The Square and the TowerIn his rich and nuanced portrait of the remarkable, elusive Rothschild family, Oxford scholar and bestselling author Niall Ferguson uncovers the secrets beh...
The instant New York Times bestseller. A brilliant recasting of the turning points in world history, including the one we're living through, as a collision between old power hierarchies and new social networks."Captivating and compelling.&rdquo...