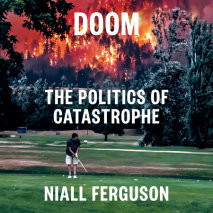 "All disasters are in some sense man-made."Setting the annus horribilis of 2020 in historical perspective, Niall Ferguson explains why we are getting worse, not better, at handling disasters.Disasters are inherently hard to predict. Pandemics, like e...
From the bestselling author of The Ascent of Money and The Square and the TowerIn his rich and nuanced portrait of the remarkable, elusive Rothschild family, Oxford scholar and bestselling author Niall Ferguson uncovers the secrets beh...
The instant New York Times bestseller. A brilliant recasting of the turning points in world history, including the one we're living through, as a collision between old power hierarchies and new social networks."Captivating and compelling.&rdquo...