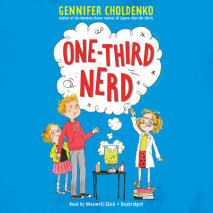 A funny, fast-paced, and heartfelt story from the Newbery Honor-winning author of the Al Capone series.

Fifth grade is not for amateurs, according to Liam. Luckily, he knows that being more than one-third nerd is not cool. Liam lives in the Bay area near San Francisco with his mom and two younger sisters.
Return to Al Capone's Alcatraz with Newbery Honor-winning author Gennifer Choldenko in this charming addition to the beloved series about the son of a prison guard.

Moose Flanagan lives on a famous island in California. Alcatraz, home to some of the most dangerous prisoners in the United States in the 1930s.
Newbery Honor–winning author Gennifer Choldenko deftly combines humor, tragedy, fascinating historical detail, and a medical mystery in this exuberant new novel.
San Francisco, 1900. The Gilded Age. A fantastic time to be alive for lots of people .
Alcatraz Island in the 1930s isn't the most normal place to grow up, but it's home for Moose Flanagan, his autistic sister, Natalie, and all the families of the guards. When Moose's dad gets promoted to Associate Warden, despite being an unlikely candidate, it's a big deal.
Questions can be tricky things. Everyone has their own way of dealing with them. India Tompkins can charm her way out of answering most of them. Finn Tompkins is too quiet to be asked in the first place. And Mouse Tompkins. She's a genius—she's used to having all the answers.
1935
I want to be on Alcatraz like I want poison oak on my private parts. But apparently nobody cares, because now I'm Moose Flanagan, Alcatraz Island Boy–all so my sister can go to the Esther P. Marinoff School, where kids wear their clothes inside out and there isn't a book in sight.
When I first moved here, I thought all the bad guys were on one side of the bars and all the good guys were on the other. But lately, I've begun to wonder . . .

Moose's family moved to Alcatraz so his father could work as a guard and his sister could attend a special school in San Francisco.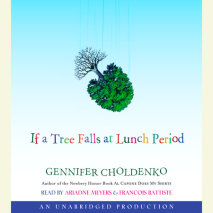 For Kirsten McKenna, the world is crumbling. Her parents are barely speaking to each other, and her best friend has come under the spell of the school's queen bee, Brianna. Only Kirsten's younger science-geek sister is on her side.

For Walker Jones, the goal is to survive at the new white private school his mom has sent him to because she thinks he's going to screw up like his cousin.