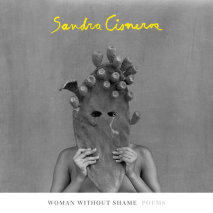 A brave new collection of poems from Sandra Cisneros, the best-selling author of The House on Mango StreetIt has been 28 years since famed author Sandra Cisneros published a new book of poetry. With over 50 never-before-seen poems, Woman Without Sham...
A long-forgotten letter sets off a charged encounter with the past in this poignant and gorgeously told tale masterfully written by Sandra Cisneros, the celebrated bestselling author of The House on Mango Street, in a dual-language edition.As a young...
From the author of The House on Mango Street, a richly illustrated compilation of true stories and nonfiction pieces that, taken together, form a jigsaw autobiography—an intimate album of a beloved literary legend. From the Chicago neighborhood...
In hardcover for the first time--on the tenth anniversary of its initial publication--the greatly admired and bestselling book about a young girl growing up in the Latino section of Chicago. Sometimes heartbreaking, sometimes deeply joyous, this nove...
Celebrado desde su publicación inicial como el relato clásico de una muchada del barrio latino de Chicago, La casa en Mango Street has sido elogadio por los críticos, acogido por los niños y sus padres y abuelos y estudiado por to...
Loose WomanSeductive, earthy, and at times confessional, Sandra Cisneros's vibrant collection of poetry celebrates the females aspects of love--from the reflective to the overtly erotic--in a voice recognizable from her powerful works of fiction.Thes...