"An exemplary and eloquently written story that makes it easy for nonbelievers in intuition to believe. You must read this book." —Psychology TodayNow with a new foreword from the author, New York Times bestselling author Dr. Jud...
A New York Times bestseller, Emotional Freedom is a road map for those who are stressed out, discouraged, or overwhelmed as well as for those who are in a good emotional place but want to feel even better. Picture yourself trapped in a traffic jam ...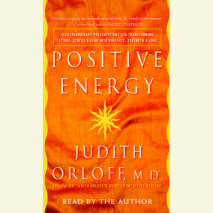 Are you forever rushing around, fending off chronic exhaustion? Are you desperately overcommitted, afraid to say no? Do you have fang marks from being bled dry by energy vampires? Does the onslaught of violence in the news leave you drained? If so, y...