From the writer of the classic Letters to a Young Poet, reflections on grief and loss, collected and published here in one volume for the first time.

"A great poet's reflections on our greatest mystery."—Billy Collins

"A treasure .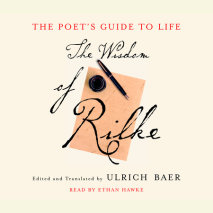 "You have to live life to the limit, not according to each day but by plumbing its depth."
–RAINER MARIA RILKE

In this treasury of uncommon wisdom and spiritual insight, the best writings and personal philosophies of one of the twentieth century's greatest poets, Rainer Maria Rilke, are gleaned by Ulrich Baer from thousands of pages of never-before translated correspondence.