From the bestselling author of Saving Capitalism and The Common Good, comes an urgent analysis of how the "rigged" systems of American politics and power operate, how this status quo came to be, and how average citizens can enact change.There is a mo...
Robert B. Reich makes a powerful case for the expansion of America's moral imagination. Rooting his argument in common sense and everyday reality, he demonstrates that a common good constitutes the very essence of any society or nation. Societi...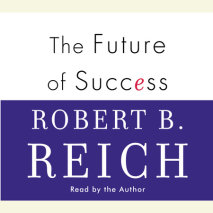 If you think it's getting harder to both make a living and make a life, economist and former secretary of labor Robert Reich agrees with you. Americans may be earning more than ever before, but we're paying a steep price: we're work...