Perfect for anyone fascinated by the Royal Wedding, Netflix's The Crown, or Wolf Hall, this is a pitch-perfect reimagining of the romance and tragedy of Henry VIII and his six wives, told from multiple points of view by some of your favorite authors....
Men in dark hats sneak up behind you. Eyes on portraits follow you. Even the flowers in their pots turn to track you as you pass by.Nothing is safe! No one can be trusted! Having mopped up their last crime-fighting caper, our three heroes—...
It is a land of wonders!It is a land of mystery.It is a land that time forgot (or chose specifically not to remember).Cut off from the civilized world for untold years, this land is called: It is into the mist-shrouded heart of this forbidden, m...
Such is our task, and such lies before us all: Liberty or Death.       In the summer of 1775, fleeing from a death sentence, Octavian and his tutor, Dr. Trefusis, escape through rising tides and pouring rain to find...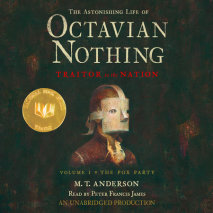 He is a boy dressed in silks and white wigs and given the best of classical educations. Raised by a mysterious group of rational philosophers known only by numbers, the boy and his mother–a princess in exile from a faraway land–are the on...
In serious need of a vacation after their last laser-beam-filled exploit, Lily, Jasper, and Katie have dashed off in their Gyroscopic Sky Suite for a restful sojourn at the Moose Tongue Lodge and Resort, a stunning spot filled with roaring fires, Coc...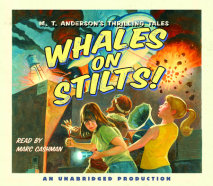 Lily Gefelty is just an average twelve-year-old girl. But her dad–a normal-enough seeming guy–just so happens to work for an evil genius who plans to unleash an army of extremely cranky, stilt-walking, laser-beam-eyed whales upon the worl...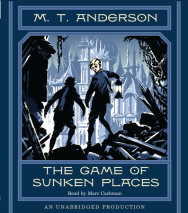 When Brian and Gregory receive an invitation to stay at a distant relative's strange mansion . . . well, they should know better than to go. Trips to distant relatives' strange mansions rarely go well. And this mansion is even stranger th...
"This satire offers a thought-provoking and scathing indictment that may prod readers to examine the more sinister possibilities of corporate- and media-dominated culture." —Publishers Weekly(starred review)For Titus and his friends, it started...