Final words and heartfelt remembrances from bestselling author Pat Conroy take center stage in this winning nonfiction collection, supplemented by touching pieces from Conroy's many friends. This new volume of Pat Conroy's nonfiction brin...
NEW YORK TIMES BESTSELLER • "A painful, lyrical, addictive read" (People) by the cherished author of The Great Santini that brings his extraordinary career full circle   Pat Conroy's great success as a writer has always be...
Bestselling author Pat Conroy acknowledges the books that have shaped him and celebrates the profound effect reading has had on his life. Pat Conroy, the beloved American storyteller, is a voracious reader. Starting as a childhood passion that bloome...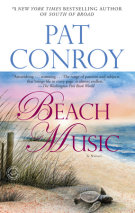 Pat Conroy is without doubt America's favorite storyteller, a writer who portrays the anguished truth of the human heart and the painful secrets offamilies in richly lyrical prose and unforgettable narratives. Now, in Beach Music, he tells of the dar...
#1 NEW YORK TIMES BESTSELLER • "A big sweeping novel of friendship and marriage" (The Washington Post) by the celebrated author of The Prince of Tides and The Great Santini   Leopold Bloom King has been raised in a family s...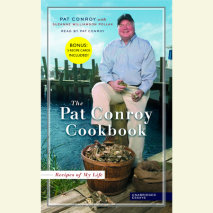 America's favorite storyteller is back—with a memoir of good food and good company from his beloved South and beyond. This audiobook is the story of my life as it relates to the subject of food. It is my autobiography in food and meals and re...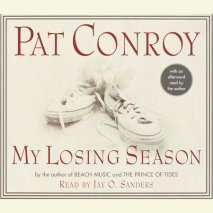 NEW YORK TIMES BESTSELLER • A deeply affecting coming-of-age memoir about family, love, loss, basketball—and life itself—by the beloved author of The Prince of Tides and The Great Santini   During one unforgettable season as a C...