It's science-project time in Ms. Adolf's class, and Hank is in the doldrums. He loves science--the experiments, the labs, the equipment--but he hates the report part--the hypothesis, the methodology, the conclusions. Hank turns to TV to take his min...
Hank LOVES baseball. L-O-V-E-S it! Unfortunately, though, he's not very good at the game. So everyone is surprised--including Hank himself--when Hank throws a zinger pitch at a practice for P.S. 87's annual School Olympiad baseball game. Hank kno...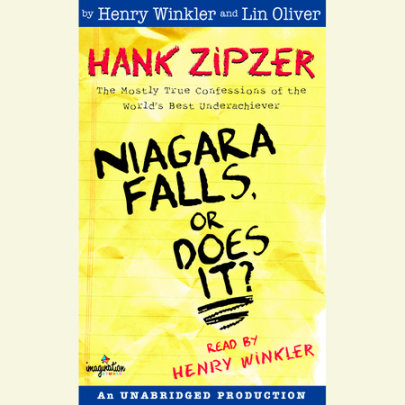 Inspired by the true life experiences of Henry Winkler, whose undiagnosed dyslexia made him a classic childhood underachiever, the Hank Zipzer series is about the high-spirited and funny adventures of a boy with learning differences. It's scienc...