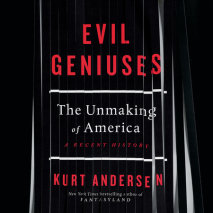 An upcoming book to be published by Penguin Random House.
Political satire as deeper truth: Donald Trump's presidential memoir, as recorded by two world-renowned Trump scholars, and experts on greatness generally   "I have the best words, beautiful words, as everybody has been talking and talking...
NEW YORK TIMES BESTSELLER • "The single most important explanation, and the fullest explanation, of how Donald Trump became president of the United States . . . nothing less than the most important book that I have read this year."&m...
NAMED ONE OF THE BEST BOOKS OF THE YEAR BYThe Washington Post • San Francisco ChronicleIn True Believers, Kurt Andersen—the New York Times bestselling and critically acclaimed author of Heyday and Turn of the Century—delivers his mos...
"This is the end of the world as we've known it," Kurt Andersen writes in Reset. "But it isn't the end of the world." In this smart and refreshingly hopeful book, Andersen–a brilliant analyst and synthesizer ...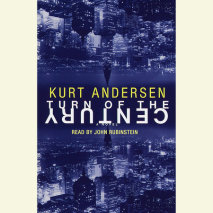 As big and exciting as the next century, this is a novel of real life at our giddy, feverish, topsy-turvy edge of the millennium. Turn of the Century is a good old-fashioned novel about the day after tomorrow--an uproarious, exquisitely observed pano...