The warmly welcomed memoir by one of the most influential and beloved musicians of our time   In Herbie Hancock: Possibilities, the legendary jazz musician and composer reflects on an extraordinary life and a thriving career that has spanne...
For the first time, Euna Lee—the young wife, mother, and film editor detained in North Korea—tells a harrowing, but ultimately inspiring, story of survival and faith in one of the most isolated parts of the world.  On March 17, 2009,...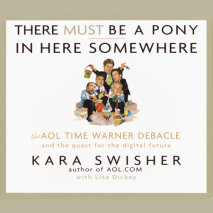 In her acclaimed AOL.COM, Kara Swisher chronicled the unlikely ascent of a group of underdog entrepreneurs and their influence on American net culture. This book picks up where the previous one left off, investigating AOL's merger with Time Warner a...