We tell girls that they can be anything, so why do 90 percent of Americans believe that geniuses are almost always men? New York Times bestselling journalist and creator and host of the podcast The Gratitude Diaries Janice Kaplan explores the powerfu...
Creator and host of the podcast The Gratitude Diaries and New York Times bestselling author Janice Kaplan examines the phenomenon of luck--and discovers the exciting ways you can grab opportunities and make luck for yourself every day. After spending...
In this New York Times bestseller, Janice Kaplan spends a year living gratefully and transforms her marriage, family life, work, and health.  On New Year's Eve, journalist and former Parade editor in chief Janice Kaplan makes a promi...
Shopping meets suspense in this enticing new cocktail of sassy-smart sleuthing featuring a spunky decorator who can hunt down furniture—and murder.As a tireless mom of three, the doting spouse of a surgeon, and a talented interior designer to t...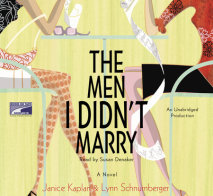 The authors of the national bestsellers Mine Are Spectacular! and The Botox Diaries apply their trademark wit and wisdom to another delicious adventure. Join Hallie Lawrence Pierpont as she's whisked away on a journey into her past love life th...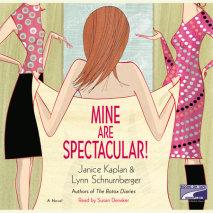 In the wealthy New York suburb of Hadley Farms, divorced mom Sara Turner is juggling a new fiancé, a new TV career, and a Newcomer's Club that throws sex-toy parties. Her oldest friend, Kate Steele, is Manhattan's "Derm Darling...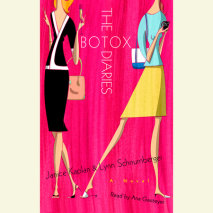 In a world where plastic surgery is as popular as a pair of sexy Manolo Blahniks, suburban single mom Jessica Taylor is trying to make it past forty with nothing more than moisturizer and a swipe of mascara. Her glamorous best friend, TV producer Luc...