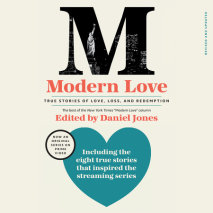 The most popular, provocative, and unforgettable essays from the New York Times "Modern Love" column—now revised and updated, featuring stories from the upcoming anthology series starring Tina Fey, Andy Garcia, A...
Amy Krouse Rosenthal's New York Times bestselling story of friendship, unicorns, and the power of believing!   Uni is just like all the other unicorns . . . except for one thing: she believes that little girls are REAL. This magical story by Am...
Amy Krouse Rosenthal and Brigette Barrager reunite to bring us a sparkly, magical sequel to Uni the Unicorn!The Land of Unicorns is in trouble -- it has been raining and raining for what seems like forever. This is a big problem because there are o...
The bestselling author of Encyclopedia an Ordinary Life returns with a literary experience that is unprecedented, unforgettable, and explosively human.   Ten years after her beloved, groundbreaking Encyclopedia of an Ordinary Life, #1 ...