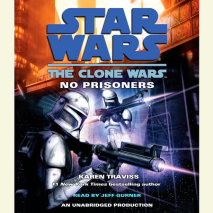 The Clone Wars rage on. As insurgent Separatists fight furiously to wrest control of the galaxy from the Republic, Supreme Chancellor Palpatine cunningly manipulates both sides for his own sinister purposes. Torrent Company's Captain Rex agrees...
Across the galaxy, the Clone Wars are raging. The Separatists, led by Count Dooku, the onetime Jedi and now secret Sith Lord, continue to press forward, and more and more worlds are either falling, or seceding and joining the cause. Under the leaders...
During this savage civil war, all efforts to end Jacen Solo's tyranny of the Galactic Alliance have failed. Now, with Jacen approaching the height of his dark powers, no one–not eventhe Solos and the Skywalkers–knows if anything can...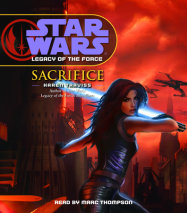 Civil war rages as the Galactic Alliance–led by Cal Omas and the Jedi forces of Luke Skywalker–battles a confederation of breakaway planets that rally to the side of rebellious Corellia. Suspected of involvement in an assassination plot a...
A new era of exciting adventures and shocking revelations continues to unfold, as the legendary Star Wars saga sweeps forward into astonishing new territory.Civil war looms as the fledgling Galactic Alliance confronts a growing number of rebellious w...