Protected by the dark of night, Jaimie Piper runs. But is anywhere safe when Evil is hunting you? She's just a twelve year-old girl, bumped around between foster homes and relegated to school classes for challenged kids, those lagging in t...
Her genetic secret could change humanity forever. Her DNA grants her the ultimate power.  But all she wants is to disappear. Looming buildings rise into the sky of a near-future America, shadowing the desperate poverty of the soovie parks, ...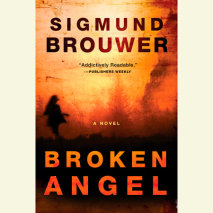 In this engrossing, lightning-paced story with a post-apocalyptic edge, best-selling author Sigmund Brouwer weaves a heroic, harrowing journey through the path of a treacherous nation carved from the United States. In the rough, shadowy hills of A...