NEW YORK TIMES BEST SELLER • A grand, devastating portrait of three generations of the Sackler family, famed for their philanthropy, whose fortune was built by Valium and whose reputation was destroyed by OxyContin. From the prize-winning and be...
NEW YORK TIMES BESTSELLER • Winner of the National Book Critics Circle Award From the author of the New York Times bestseller Empire of Pain—a stunning, intricate narrative about a notorious killing in Northern Ireland and its devastating ...
A mesmerizing narrative about the rise and fall of an unlikely international crime bossIn the 1980s, a wave of Chinese from Fujian province began arriving in America. Like other immigrant groups before them, they showed up with little money but with ...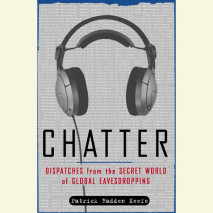 How does our government eavesdrop? Whom do they eavesdrop on? And is the interception of communication an effective means of predicting and preventing future attacks? These are some of the questions at the heart of Patrick Radden Keefe's brilli...